State-of-the-Art Tutoring
International Students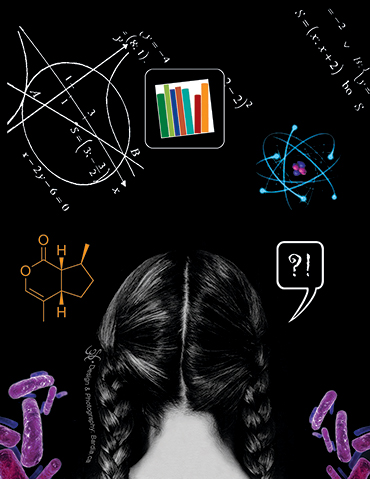 Montreal is Made for Students:
A Cosmopolitan City with a Gigantic Student Population!
Are you looking for an unforgettable experience of a lifetime? Are you looking for discovering a new path in a multicultural city? Don't look further! Let's study, innovate and progress and have the best experience in life!
Studying in Montreal can change the way you see the world. It can be an exciting opportunity for you to experience life—and lessons—beyond your front door. Learn from leading teachers in world-class modern facilities that inspire innovation, progress and forward thinking.
Universities in Montreal are internationally recognized, affordable, and ready to meet the variety of educational needs of local and international students.
They offer 3- and 4-year bachelor's degrees, 2-year associate's degrees and, at the graduate level, master's and doctoral degrees.
At Hit the Books we can help you to discover a suitable program and apply! Our academic tutors and advisors would guide you to find out a suitable program and university. Let us know what your educational background and language capabilities are.
Admissions
In general, your admission depends on your educational credentials and language capabilities. However, other requirements may also apply.
With so many aspects to a university application, the process can be overwhelming. We will advise you based on your individual interests and abilities. It seems overwhelming, but don't worry, we will set out clear steps to follow!
General Deadlines
Planning and timing are important elements to consider for applying to any university in Montreal. Be aware that you need to start your process a year in advance.
At Hit the Books we can help you to find out the application deadlines, timetable and your program's availability.
Language Requirements
If your primary language is not English, you are required to have proofs of proficiency based on international exams. Generally, English universities require you to take IELTS or TOEFL; however, some universities accept English proficiency test or language certificates from their own language schools.
Do you master English language? Do you want to apply to University or College? Our Hit the Books language tutors can help you to prepare yourself for IELTS or TOEFL.
Did you take the exam and didn't meet the required level? Don't worry! We can help you either to re-take it, or to apply under a conditional admission with your current score.
Your English level isn't high enough for you to take IELTS or TOEFL? Don't panic! Your potential English instructor can help you to improve your level and prepare you to take the exam!
Visa Information and Immigration
Did you know that a study permit is a good way to stay in Canada with a more stable status than that of a visitor? If you are taking a diploma or certificate full time, you may be allowed to work up to 20 hours per week during classes and full time while on academic vacation. If your spouse accompanies you, he or she may be allowed to work full time while your children study.
Did you know that after finish your studies you may be able to stay in Québec permanently by applying for a Permanent Residence?
At Hit the Books, we can help you ensure that your immigration documents are valid and that you maintain legal status in Canada during the entire duration of your studies and stay in Canada. Also, we could help you to apply for your Permanent Residence Visa once you get your degree.
Settling in Montreal
Montreal is one of the 10 best cities in the world for students, according to the latest international rankings by Quacquarelli Symonds (QS). It can be a great experience, but we understand that living in a foreign country can be overwhelming; we will help you to understand what living in Montreal is like.
Accommodation
Universities in Montreal have on-campus residences, allowing for a welcoming immersion into campus community life. In addition, there is a wide variety of affordable housing available for rent.
At Hit the Books we can help you to find a place to live according to your budget and personal preferences.
Transportation
Transportation in Montreal is convenient and inexpensive. There are many options, from bicycles to public transportation to driving.