State-of-the-Art Tutoring
Graduate Exam: MCAT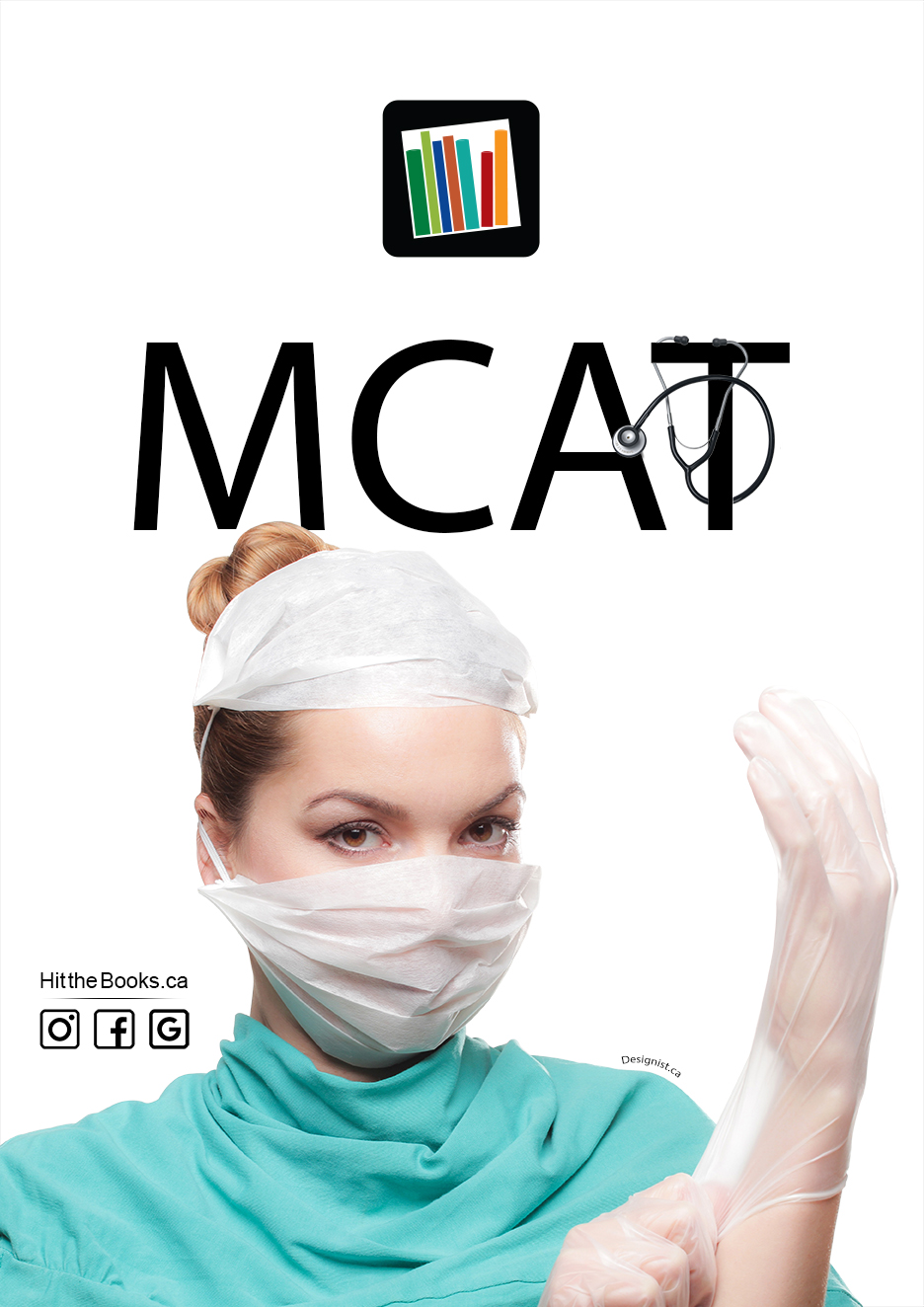 MCAT Prep Program: "Clinically" Proven!
The MCAT exam is not a typical university exam! In many ways, it is one of the most challenging tests you will ever take, but also one of the most rewarding. Because it tests multiple fields of study and their applications, a high score will show that you are capable of handling the complex structure and subject matter of medical school.
Our tutors not only help you understand facts—they also attach those facts to a wider context and teach you how to apply them. This will prepare you to tackle questions with interrelated topics.
Furthermore, reading comprehension and critical thinking skills are vital for scoring well on all test sections. Complex questions will challenge your ability to integrate different sets of skills. Our tutors will help you read effectively, write clearly, avoid common logic pitfalls, and master the multiple-choice structure.
Contact us to sign up for your first session now! More about our one-to-one Graduate Exam Study Packages
In-Person or Online Tutoring - Your Choice!
Come to our office and take sessions in a focused classroom environment OR learn from home with our Online Tutoring option, available for all one-to-one sessions.
Unique and Exclusive Features of our Prep Programs:
Evaluation Exam
Designed to assess your skills in different sections of the exam
Personalized Study Plan
Customized based on your results, focused on your objectives, and planned in accordance with your schedule to guarantee maximum efficiency
Ongoing Assessment (Practice Tests)
Performed by your tutors to provide continuous feedback on your progress as well as the effectiveness of the instruction
Discounted First Session
Pay only for one session, taking advantage of a 3-hour evaluation session at a 30% discount. Loved your first session? Register for the best package based on your needs. Make your decision once you are completely satisfied; we want you to LOVE your experience with Hit the Books!
Expert Instructors
Your instructor will be a PhD/MSc/MBA holder with a minimum 5 years of teaching experience who specializes in a specific area of your graduate exam. That makes a huge difference and contributes to Hit the Books' reputation for excellence!
All in all, rest assured you are in good hands! Planning efficiently with proper study materials, MCAT study tips and prep strategies, we will help you reach your target score.
Your Potential Tutors:
Biology: Neda
Chemistry: Jane
Physics: Nia
CARS: Kirsten
Compare!
The Hit the Books Difference:
First, our tutoring is personalized. That means that we carefully assess your strengths and weaknesses and help you craft a study plan that works for you. We teach you strategies and skills that will improve your performance, both now in your study habits and later during the exam. As well, we have a variety of tutoring packages you can choose according to your needs. Your sessions will be arranged according to your availability, and not based on an inflexible class schedule.
Second, our tutors are specialized and experienced. We select them for their teaching experience (a minimum of 5 years!) and proficiency in adapting to different students' needs. In order to ensure you find your tutor compatible and capable, you will start with a discounted trial session, after which you have the option of choosing one of our study packages.
Third, our graduate exam programs are affordable. Unlike some test-prep corporations that charge as much as $350/hr for private MCAT tutoring, we keep our rates low, starting at only $48/hr! Our small-group rates start at $24 per hour for a group of 3-5 students. We want to make sure our services are accessible!
Sign up for a trial session NOW and experience the Hit the Books difference!
See how our 1-to-1 MCAT tutoring rates compare!
Hit the Books: $60 - $90/hr
Kaplan: $167 - $267/hr
Princeton Review: $160 - $350/hr
MCAT format: What You Need to Know!
Test Structure:
Biological and Biochemical Foundations of Living Systems: 59 questions. 95 minutes.
Chemical and Physical Foundations of Biological Systems: 59 questions. 95 minutes.
Psychological, Social, and Biological Foundations of Behavior: 59 questions. 95 minutes.
Critical Analysis and Reasoning Skills (CARS): 53 questions. 90 minutes.
The total test is 6 hours and 15 minutes long, not including the optional breaks, tutorial, and survey.
Scoring: The MCAT has four sections, each scored from 118 to 132, thus all possible scores are between 472 and 528. The estimated average is 500, or 125 per section.
Need to Pass Other Graduate Exams?
>> DAT
>> GMAT
>> GRE
>> LSAT
>> PCAT
>> OAT
…And more! If your exam is not on this list, please contact us. We'll be happy to help you!