EETC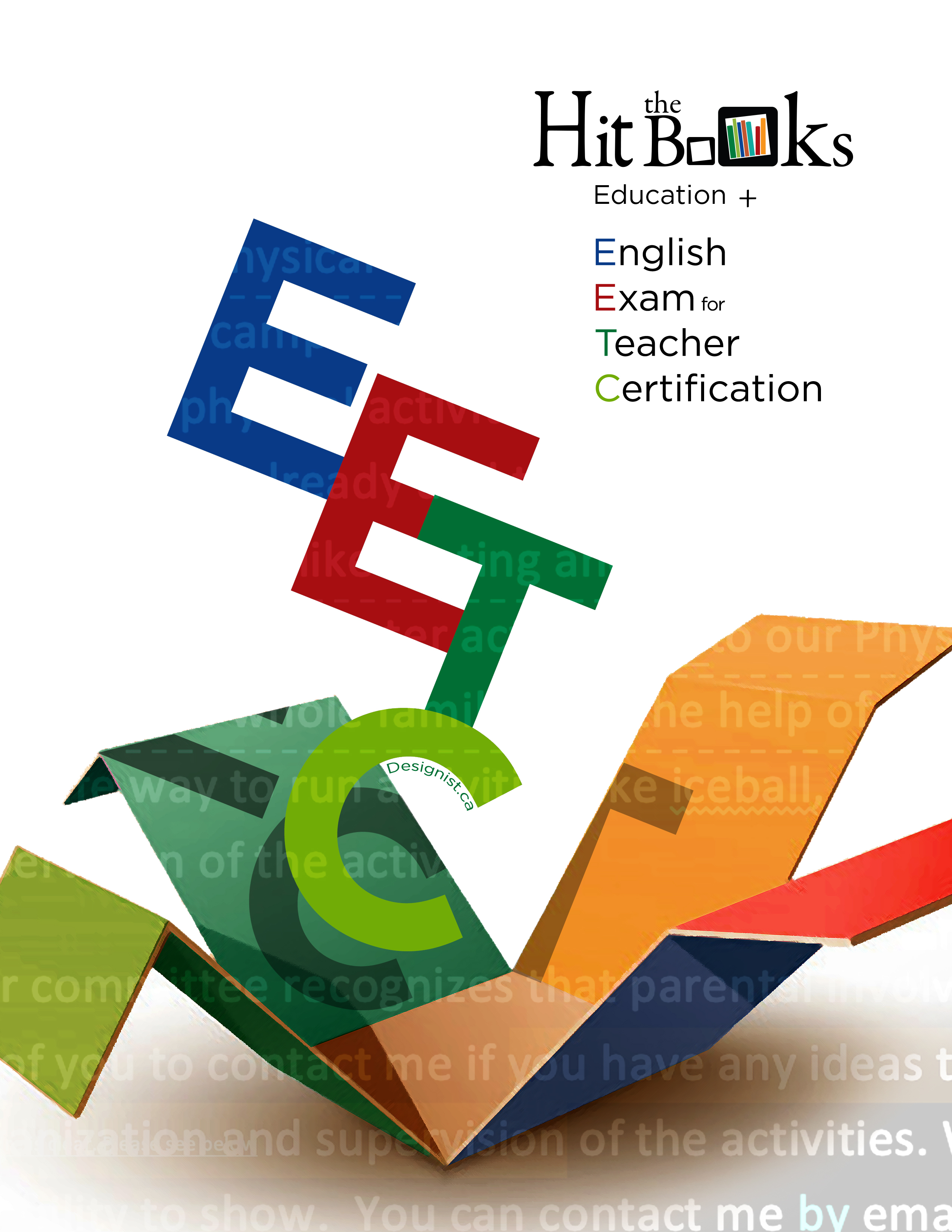 English Exam for Teacher Certification
Are you taking the EETC for the first time? Have you taken the test before, but need to retake one or both sections? Need help studying, but don't know where to start? Whatever your situation, Hit the Books can help! Check our EETC course page to book your tutor now, or stay here to learn more!
About our 1-to-1 Study Packages
About our Mini-Group Study Packages
Exam Information:
The EETC is administered by the CEETC (Centre for the English Exam for Teacher Certification). It is divided into two main sections, each containing two tasks:
Section A: Objective Language Tasks (30 minutes)
1) Editing task
2) Multiple-choice grammar task
This section tests your spelling and grammar skills: the editing task involves correcting spelling errors, and the grammar task contains multiple-choice questions with four choices each. The ratio of these question types varies, but there are always 30 questions in total.
Section B: Professional Writing Tasks (90 minutes)
1) Writing a letter
2) Writing an email
This part tests your reading comprehension, synthesis, and writing skills, as well as your ability to follow instructions: you are required to write a letter and email based on a sample Quebec government document.
You need to take this test if you are:
Enrolled in an education program in a Quebec university and planning to teach in English
Certified to teach outside Quebec and applying for a Quebec teaching license in English
What happens if you fail the exam?
Students who fail a part of either of these sections are required to retake that section of the test, though not the entire test. For example, if you pass the Objective Language Tasks section, but receive a failing grade for your letter, you need to redo both parts of the Professional Writing section—the letter and email— but not the Objective Language Tasks. This possibility allows for a degree of flexibility, so that you can concentrate on the areas you need to improve in. Students who fail the exam repeatedly may need a letter of attestation from a tutoring company (such as Hit the Books) before being able to book another sitting of the exam. The letter of attestation verifies that the student in question is receiving instruction that will help them pass the test. Hit the Books offers these upon request to students enrolled in study packages.
Learn with our Experienced Tutors!
Our expert English tutors are highly experienced in preparing students for both sections of the EETC. We recognize and adapt to the unique challenges you face. We have experience teaching a variety of test-takers, including newly-admitted university students, professionals seeking a Quebec teaching license, second-language English learners, students with language-related disabilities, and those who have failed the test their first time. No matter your situation, you can benefit from our expert tutoring and targeted practice sessions.
Unique advantages of our EETC program
Evaluation Test
During the first session, you will be given a practice test designed to assess your skills in both the Language and Writing sections, as needed. Subsequently, according to your results and the outcome of any previous EETC exams, your tutor will evaluate your level and target the areas you need help with.
Personalized Study Plan OR Comprehensive 12-Session Group Class
Your 1-to-1 study plan will be focused on your specific requirements. Based on your results and registration, your tutor will assign the exercises and practice scenarios that will best help you pass the test. Furthermore, your sessions will be planned in accordance with your schedule and registration to guarantee maximum efficiency. Depending on availability, you may also have the option of registering for our 12-session mini-group class, which covers both the writing and language sessions. You will have the benefit of a regular schedule, a syllabus, two in-class practice exams, and a small group environment with only 3-7 students.
About our 1-to-1 Study Packages
About our Mini-Group Study Packages
Ongoing Assessment
In order to provide continuous feedback on your progress as well as the effectiveness of the instruction, your tutor will monitor your progress each lesson, and provide homework designed to strengthen your weaker areas and keep you on an organized study path. They will provide you with targeted spelling, grammar, and writing exercises designed to assess your English and writing skills.
Our Booklet
Not only do our tutors use the CEETC practice manual, but we also provide each registered student with a workbook designed by Hit the Books. This workbook was carefully and thoughtfully developed based on our experience with a large number of EETC students. It contains an overview of the test, grammar and writing worksheets, practice scenarios, an organizational template for the email and letter, and other writing tips.
Registrations
After your first session, you can decide which study package works best for you. Generally, we find that a registration of 12 or 8 weekly or biweekly sessions is necessary for students who are new to the exam, or those seeking to retake a section that they failed. However, you may need more or less preparation, depending on your fluency in English, your writing skills, the time you have for private study, and many more factors. Our advice for all students is to begin two months in advance of the deadline in order to derive the maximum benefit from your tutoring experience. With regularly scheduled sessions, you will have the chance to strengthen your skills and improve on your weaker areas.
Book It Now!
To book your session, simply head to our EETC course page, find your tutor, and select an available time slot! If you have any questions or need assistance, don't hesitate to Contact us.
To facilitate your booking, let us know in an email or via the booking portal whether you have taken the EETC test before and what your result was. Please also let us know your first language and your education status (e.g. whether you are an undergraduate student, graduate student, or teaching professional).