FAQ (Frequently Asked Questions)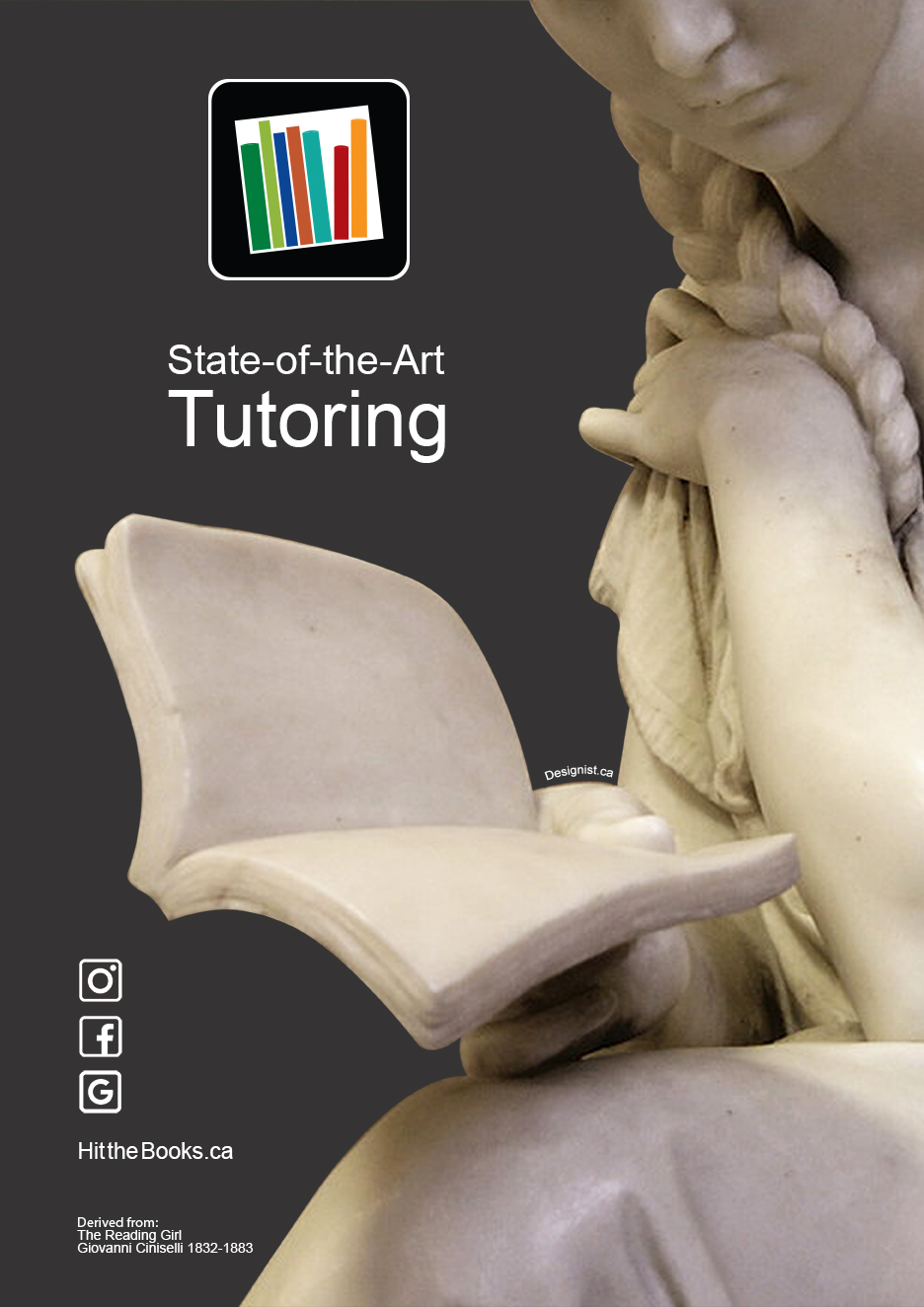 Q: Why should I have a First Session before registering for a Study Package?
A: Your first session allows you to ensure that the tutor we have matched you with is a good fit for you before you have committed to a larger Study Package. This session also gives our tutors a chance to assess your academic needs and recommend the study package that they think will best suit you. Long story short, it's to help you make a more informed decision and ensure that you're completely satisfied with us before you move forward. And with discounts as high as 30% off, it's a great low-risk way to start hitting the books with us!
Q: What do I need to do in order to book a session?
A: To book your First Session, simply search up your course on our website, choose a tutor, and select an available time slot. There are two other important requirements:
1. Your Course Materials: Any material or topics that you may need to work on in your sessions, such as your course outline, lecture slides, assignment instructions, and past exams. Please provide them when prompted by the booking system. The more information you provide on the subject matter, the more efficient your First Session will be! If you have too many materials to send, or have any other difficulty with this, you can also email them to info@hitthebooks.ca.
2. Your Hit the Books Account: This allows you to book your sessions and access information about your study packages. It is mandatory for all booking, but luckily, it's easy too! All you need to do to get started is go to our home page and click the button on the top right corner.
Q: Can I book my session through your website? 
A: Our online booking system is now live, which means you can book sessions by searching up your course, choosing a tutor, and selecting an available time slot. The booking system will be undergoing changes throughout the semester, and we would love to hear any feedback you can offer! If you require assistance with booking, you can still always contact info@hitthebooks.ca, and we can help make it happen for you.
Q: Can I have my tutor's contact information and figure out my schedule with them?
A: To protect our tutors' privacy, we do not share their personal contact information. If you'd like to contact a tutor, you can send us an email at info@hitthebooks.ca. Additionally, booking cannot be done directly between students and tutors; all sessions need to be booked and finalized through our system in order to prevent double booking or other problems. You can see the general availability of each tutor on their profile.
Q: How soon can I have my First Session?
A: As soon as we receive your current availability and your course material, we will do our best to send the Tentative Booking within 24 hours, at which point your payment will confirm your session. However, if the course is less common or if there is a large volume of student requests, it may take us a few days to arrange your First Session. Please let us know about any upcoming deadlines you may have, so that we can plan accordingly.
Q: Can I have a session that's less than 2 hours? 
A: The standard duration of our sessions is two hours. This is designed based on educational research to achieve maximum learning efficiency, since academic material requires an in-depth approach. Two-hour sessions allow students ample time to immerse themselves in the material, and let tutors do their best work in introducing, elaborating on, and summarizing concepts. However, 1.5 hour sessions are available upon request for primary- up to high-school students, since due to their age, they may have difficulties with a two-hour session. Additionally, we understand that in certain cases, students may have certain accessibility needs. Therefore, we also extend this option to adult students with learning disabilities or any other condition that impacts their ability to focus for extended periods. In all cases, an admin fee will be added to the total for each extra session this produces, up to a maximum of 4 fees; for example, 12 2-hour sessions will become 16 1.5-hour sessions, and 4 admin fees will be added.
Q: Why do I need to pay in advance?
A: Receiving payment in advance allows us to definitively confirm your tutoring session and ensure that no other students are booked with your tutor at that time. We need to confirm sessions with our tutors a minimum of 24 hours prior to the sessions on weekdays and 48 hours on weekends in order to respect their time and availability, and to offer peace of mind to everyone involved.
Q: Can I send course materials for my tutor to review before our session?
A: Students are encouraged to send course materials that they would like their tutor to review in their session a minimum of 48 hours in advance. If the session is over the weekend or on Monday, materials must be received by 6:00 PM on the Friday before the session. This allows the tutor to review the material and ensure that the sessions run more smoothly and efficiently by focusing their instruction on the topics you've identified. Course materials can be sent at the time of booking via our online portal, or via email after your session is already booked.
Q: How do I access my Online Session?
A: Your session confirmation email will contain the link to your virtual classroom. The platform we typically use is Whereby, which does not require you to download any software. All you have to do is to follow the link and click "Knock" or "Join Meeting." For more information about technical requirements, please see our see Online Sessions page.
Q: I'd like to join a Mini-Group class. How can I do that? 
A: If there is already a Mini-Group in progress for your course, you can have a one-on-one First Session with one of our tutors to determine your academic level before joining the Mini-Group. If there is no existing group for your course, you can form one of your own with friends and classmates. Otherwise, if you can't find others for a Mini-Group, you can still have your First Session and we will put you on the waitlist, letting you know as soon as one becomes available. Since we know that getting an early start can be important, while you are on the waitlist, you may also sign up for a study package ahead of time and let us know that you are open to the possibility of other students joining in on your sessions at a later date.
Q: Why should I book all the sessions of a Study Package at once?
A: This is very important because it means your sessions will be reserved in advance! Near the end of the semester, our tutors often get booked up quickly with tutoring requests due to final exams. Arranging all your sessions ahead of time will ensure that you have the help when you need it, giving you priority over last-minute students.
Q: Can I ask my tutor for help with my assignments?
A: Your academic success is our top priority, so you are definitely encouraged to ask your tutor for help with assignments. Our tutors will use their expertise to walk you through the relevant material and ensure that you understand all the concepts necessary for you to do your best possible work. However, tutors cannot actually complete your assignments for you, in part or in full. This is to respect academic integrity guidelines and avoid plagiarism, as well as to ensure that you finish your semester with the knowledge and skills necessary to excel in future courses on the same subject.
Q: Can I send my tutor questions in between sessions?
A: You are welcome to send questions to your tutor's Hit the Books email address so that they can address them in your next session. In these cases, we also encourage you to CC info@hitthebooks.ca so that we can stay in the loop and follow up with your tutor if needed. However, tutors are not required to answer questions by email in between sessions; if they do, they have chosen to go above and beyond the requirements by doing so. Please note that tutors are not responsible for booking or billing, and any questions related to these, including rescheduling inquiries, must be directed to info@hitthebooks.ca. For more information, you may see the following question.
Q: How do I reschedule a session? 
A: Should you need to reschedule your session due to an emergency, Hit the Books needs to receive the request by email at least 24 hours in advance for weekday sessions, 48 hours for weekend sessions, and by 6:00 PM of the previous Friday for Monday sessions. Otherwise, the session will be lost and there will be no refund available. Rescheduling is restricted due to the availability of our tutors, the limited number of students each tutor accepts, and the availability of classes/study rooms. An Admin Fee will apply for any rescheduling that is confirmed in time with an acceptable prior notice.
Once, we have confirmed that we received your rescheduling request, submit the Admin Fee and your updated availability as soon as possible. For more details, please review our Rescheduling Page.
Please note that, in contrast to a rescheduling or cancellation with adequate notice (more than 24 hours for weekday sessions, or for Weekend and Monday sessions, by 6:00 PM on the preceding Friday), a short-notice cancellation is one where we receive inadequate notice (does not meet the conditions just described) before the session being cancelled. In these cases, there is no rescheduling, however we may choose to extend partial credit for the missed session as a good gesture that is never guaranteed but that we may extend based on the situation. On a short-notice cancellation there is no admin fee because the session is not rescheduled but simply lost. Administrative fees, on the other hand, apply to cancellations or rescheduling with adequate notice, and are charged in order to compensate for the extra administrative work these cancellations create.
Any Other Questions?
For further information please read our Terms and Conditions and Availability pages.
Contact us if you have any questions.