State-of-the-Art Tutoring
Language School
"Speak a new language so that the world will be a new world"
– Rumi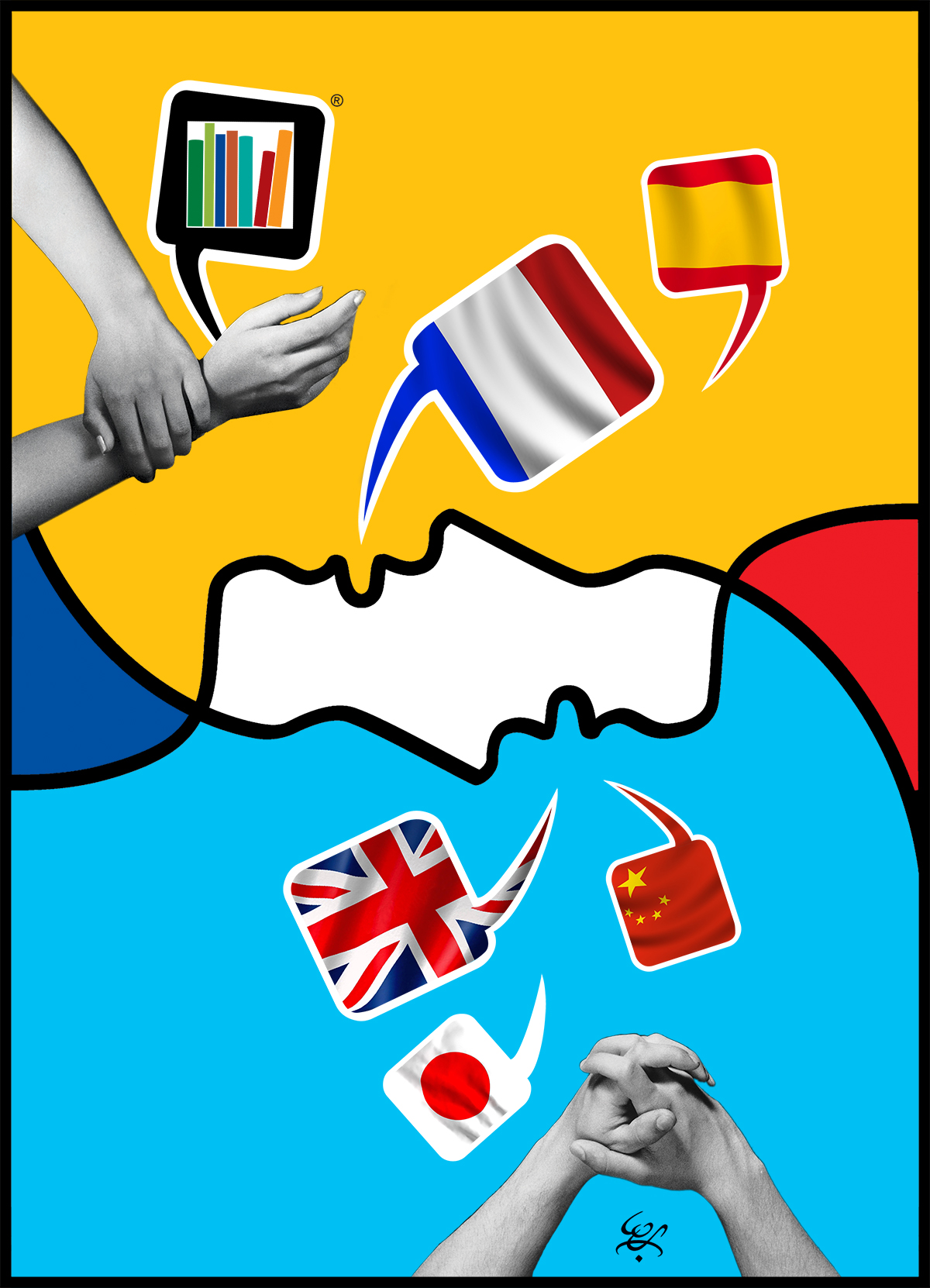 Learning a new language can be a challenge! From pronunciation to grammar, each language has its own set of rules and conventions—not to mention vocabulary and style. At the same time, language learning is a very rewarding experience. Knowing two or more languages will open a number of doors for you in the professional and academic worlds.
No matter your level, Hit the Books can help! For over ten years, our strong line-up of language tutors has consistently helped people with their particular language needs, whether for work, school, or immigration.
Applying for a job, university, or immigration application and not sure where to start? Have an Academic Advising consultation with an experienced team member.

Our language services include:
Language Proficiency Exams:
>> EETC
>> IELTS
>> OQLF
>> SEL
>> TEF
>> TEFaQ
>> TOEFL and more!
Need help studying, but don't know where to start? Our expert French and English tutors are highly experienced in preparing students for different Language Proficiency Tests. No matter your level or needs, you will benefit from our expert tutoring and targeted practice sessions.
>> 1-to-1 Language Test Study Packages
FSL & ESL Group Language Classes:
Learn French, English, or Spanish as a second language! Every summer, we begin a new series of language classes for Groups (8-20 students) and Mini-Groups (3-7 students), with classes continuing all year.
Features of our Language Classes:
• A free placement test with no commitment to a study package
• A range of study packages: 24, 12, or 8 sessions, plus a Pay-As-You-Go option
• A0 (Beginner), A1-A2 (Upper Beginner), and B1 (Intermediate) levels
• Optional final exams to qualify for a level upgrade and certificate
1-to-1 Tutoring:
French, English, Spanish, Arabic, Persian, German, Chinese, Japanese, Korean, and more! Do you need intensive or casual 1-to-1 tutoring? Whether you want to improve your conversation skills, prepare for a job interview, or write fluently, we can help. Language learning is all about practice. Our experienced instructors will boost your learning speed and knowledge!
>> About our 2nd-language French and Spanish tutors
>> About our 1-to-1 Language Study Packages
>> About our Two-Student Language Study Packages
>> About our Mini-Group (3-7 Students) Language Study Packages
>> About our Group (8-20 Students) Language Study Packages
About High School/Elementary Language Tutoring
About Tutoring for University and CEGEP Language Courses: e.g. EAST, ENGL, FRAN, HISP
About English and French Proofreading: e.g. Essays, Articles, Proposals, Papers, Theses