Proofreading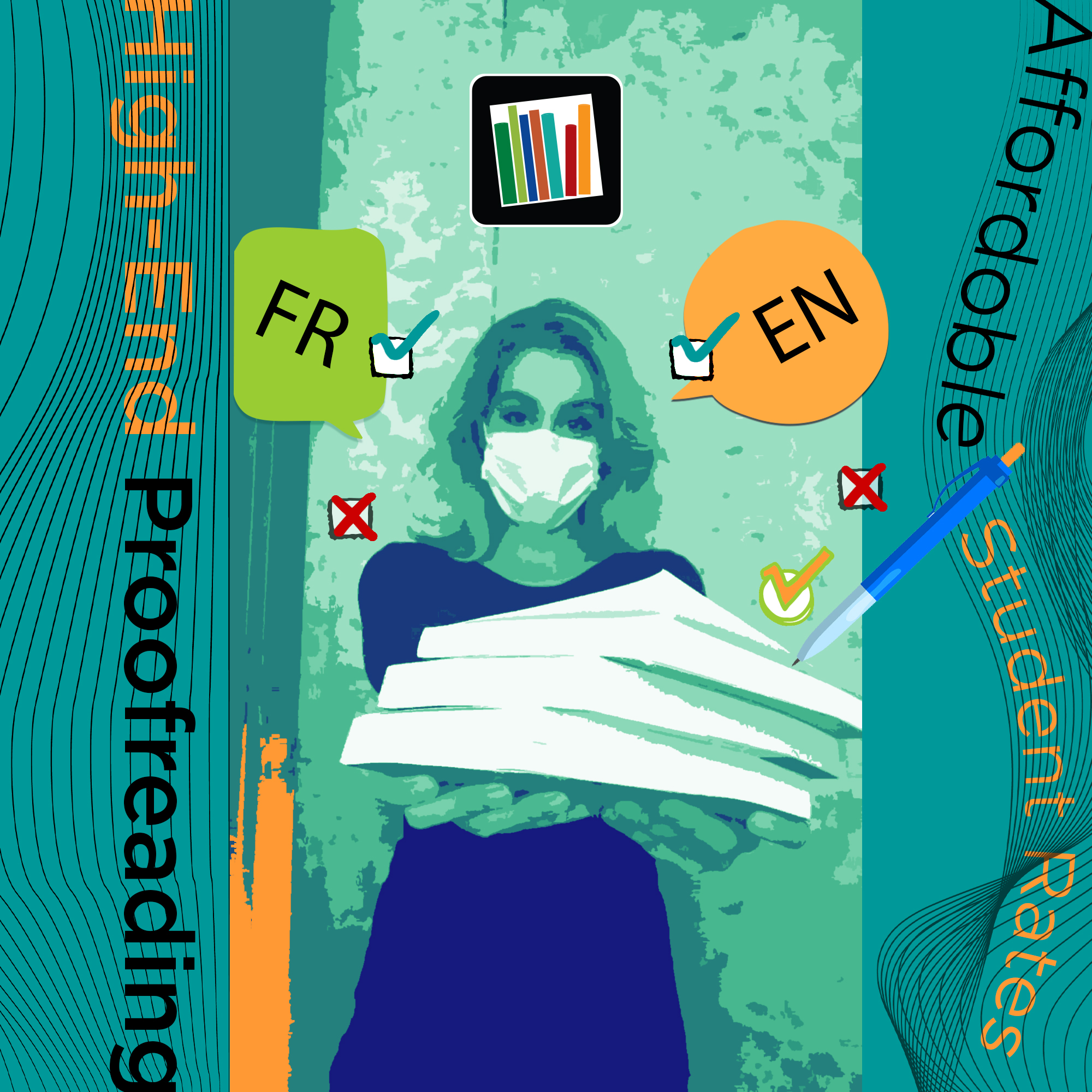 Hit the Books Proofreading Services
Do you have an important document in English or French that needs to be error-free? Whether it is a thesis, an essay, an article, an application or a project proposal, we can help you make it as perfect as possible. Here at Hit the Books, our English and French proofreaders have extensive experience editing a wide range of documents. No matter what your needs—education, creative writing, or career advancement—we can polish and professionalize your writing! With our record in proofreading texts in a diverse array of subjects, from biochemistry to social work, we are the first choice of many students and professionals in Montreal and beyond.
How can you benefit from proofreading? Your proofreader can catch mistakes that a spell check program is incapable of finding, such as confusing word choices, misplaced modifiers, and incorrect homophones! They will assess and fix any incorrect spelling, grammar, and sentence structure. Furthermore, marginal comments will be offered as needed, with any further suggestions that the proofreader thinks is necessary.
First Session and Study Packages
In order to ensure our proofreading will be tailored to your needs with the best possible quality, we offer per-hour service rather than fixed per-page rates. How does it work? First, we will send your document to our proofreaders for assessment. Second, we will send you their estimation of the time needed to complete it. Third, you will have the opportunity of paying for two hours of proofreading, with a turnaround time of only 2 business days! Afterwards, once you are completely satisfied with the result of your proofreading, you can register for a proofreading package, which can be used towards one large document or a series of texts over the course of one academic semester. Read more about our basic proofreading and advanced proofreading study packages!
To monitor the quality of our services, we offer regular assessments. We want to make sure that you achieve the best possible results! For more information, please contact Hit the Books.